2017 Yunnan Old Tree White Peony | Bai Mu Dan Lao Bai Cha Bing 200 g
- Option: 50 g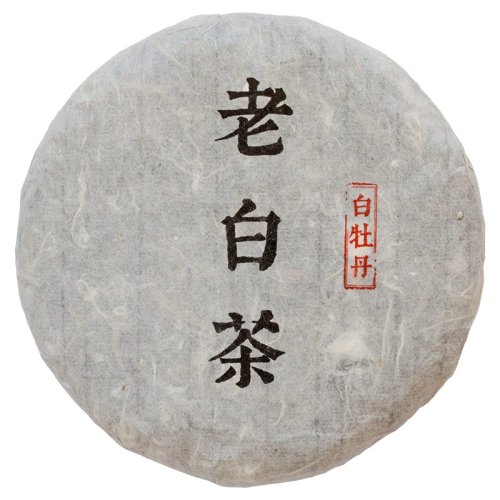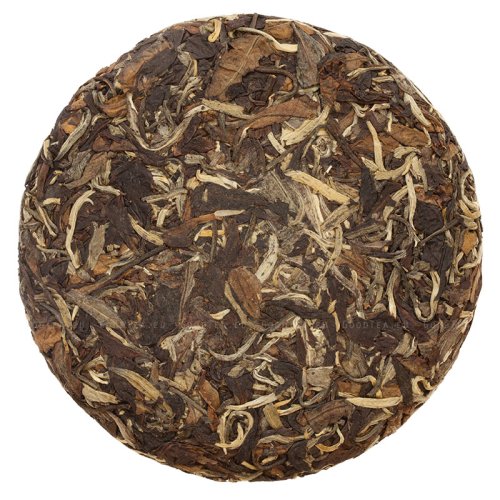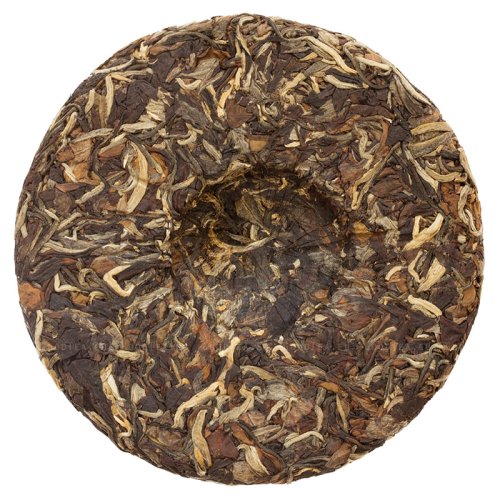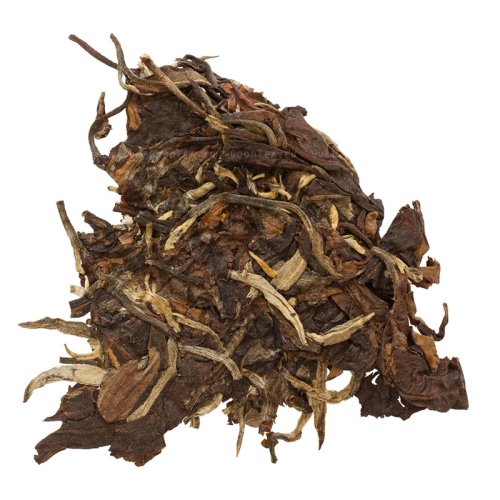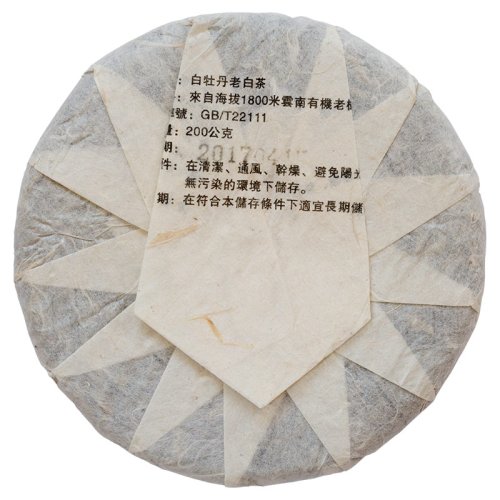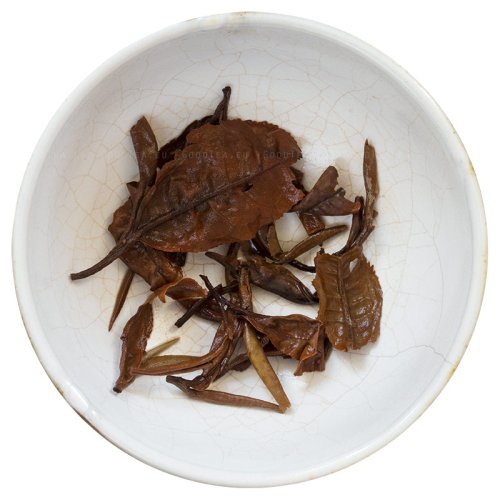 276 points to the loyalty system
An organically grown white tea from Simao in Yunnan Province in China. It was harvested by hand at an altitude of about 1500-1600 m above sea level, a bud and one to two leaves plucking style. The fragrance of the dry tea leaves is fresh and the infusion tastes smooth, sweet and soft with nutty tones and a subtle florality. The aroma and texture of this tea reminds one of an aged white tea. More
An organically grown white tea from Simao in Yunnan Province in China. It was harvested by hand at an altitude of about 1500-1600 m above sea level,  a bud and one to two leaves plucking style. The tea leaves and young buds are covered with white down. When tea leaves are wilted, the back of the leaves turn almost black like the night's sky, while the buds are a pale moonlight color. The leaves can remind you the Yue Guang Bai (moonlight) white tea based on Yunkang No.10 or Jinggu Dabai cultivars, though we think that the attractive look of these two cultivars evolved to the detriment of the taste of a final product.
The fragrance of the dry tea leaves is fresh and the infusion tastes smooth, sweet and soft with nutty tones and a subtle florality. The aroma and texture of this tea reminds one of an aged white tea.
White tea has grown in popularity this past decade with a lot of research lauding its high levels of antioxidants and overall health promoting properties. Aside from that, white teas are also truly classic for tea farmers and drinkers the world over. There is a sweet, refreshing feeling imparted by white tea that has made it such a favorite. The processing for white teas is less laborious as compared to other tea types, but timing is still very important. 
Parameters
| | |
| --- | --- |
| Form | cake (bing) 200 g |
| Country of origin | China |
| Province | Yunnan |
| Location | Simao, Enle 恩乐 |
| Cultivar | Qun Ti Zhong 群体种 |
| Local name | Lao Bai Cha 老白茶 |
| Organic | Yes |
| Age of tea trees | 150+ |
| Altitude | 1650 m |