2015 Fuding Hongxue White Tea Balls | Fuding Hongxue Da Bai Tuo Cha
- Option: 100 pcs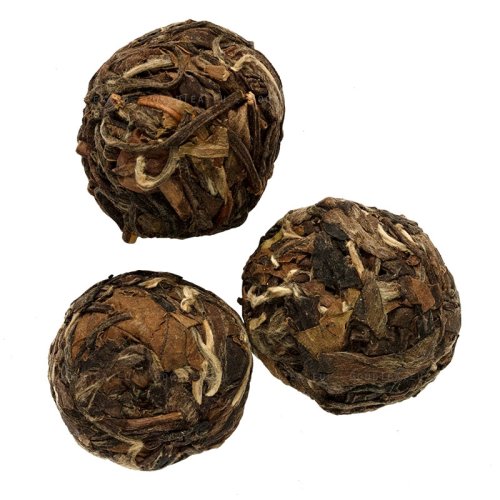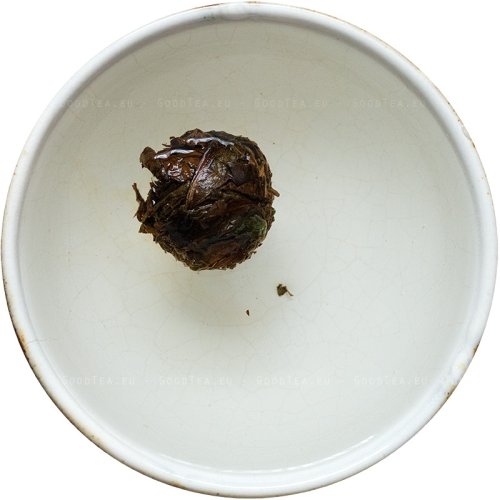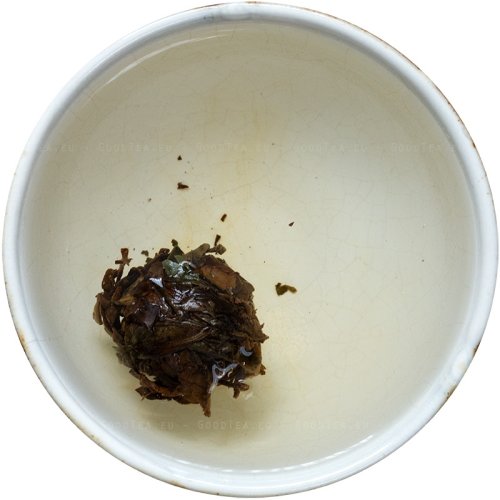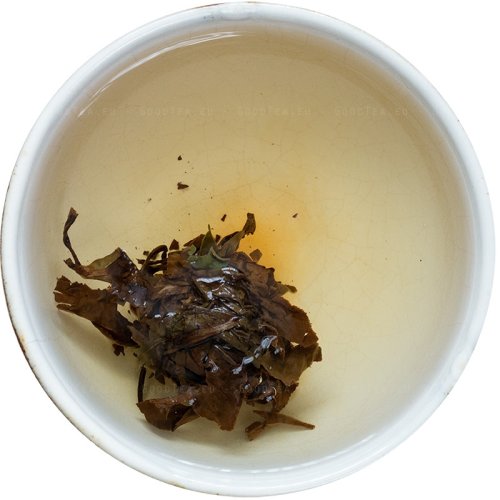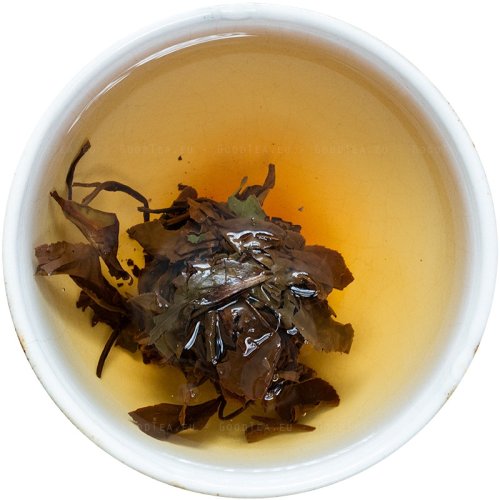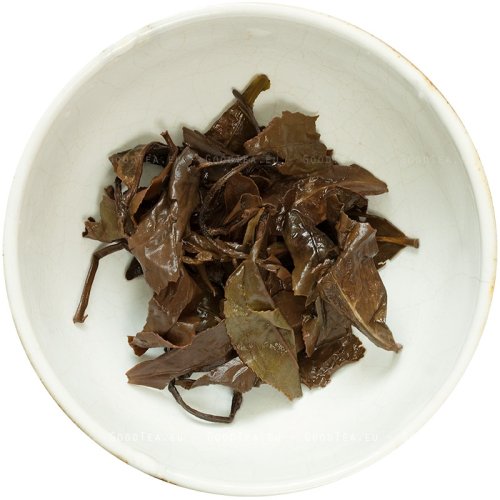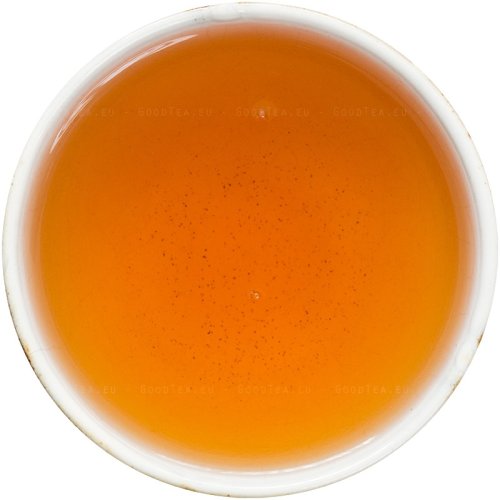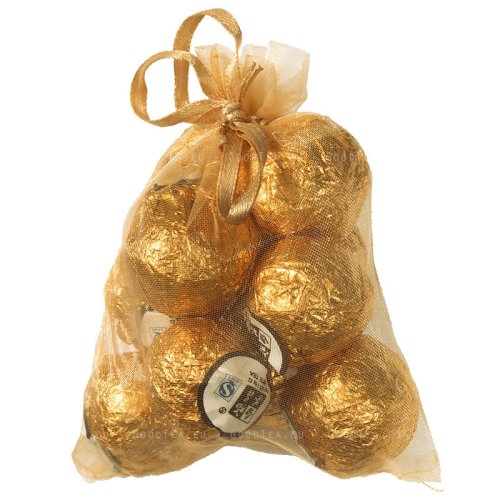 3218 points to the loyalty system
The leaves for our old white tea (Lao Bai Cha) originate from the mountainous region around the district town of Fuding, located on the border of the Fujian and Zhejiang provinces. Buds and two to three leaves are always harvested from a large-leaf tea plant, in which quality class Shou Mei is traditionally used for white tea pressed into cakes in this region. The resulting pressed tea may be consumed immediately, but may also be exposed to a process of ageing for several years. In our case the leaves were harvested in 2013 and pressed in 2015. The oxidation process was halted by hot steam, and the leaves were pressed in a traditional stone press. More
The leaves for our old white tea (Lao Bai Cha) originate from the mountainous region around the district town of Fuding, located on the border of the Fujian and Zhejiang provinces. Buds and two to three leaves are always harvested from a large-leaf tea plant, in which quality class Shou Mei is traditionally used for white tea pressed into cakes in this region. The resulting pressed tea may be consumed immediately, but may also be exposed to a process of ageing for several years. In our case the leaves were harvested in 2013 and pressed in 2015. The oxidation process was halted by hot steam, and the leaves were pressed in a traditional stone press.
With age this tea gains refinement, the sharp to piquant flavour attributes, which we know for example in Bai Mu Dan tea, increase over the years. Local people say that Lao Bai Cha is a delicacy the first year, a treasure the second year and a cure the third year. This tea has its place in traditional Chinese medicine. It cools the organism in an emphatic manner, and soothes sore throat. Naturally this tea has health properties typical of white tea, for example antioxidant properties and the presence of a large quantity of vitamins.
This quality grade of the Fuding White Tea is called Hongxue 鸿雪洞 after a cave where, as legend has it, a girl Langu found the first Da Bai tea tree while searching for a medicine for people from her village.