1997 Taiwan Aged Oolong | Tai Wan Wu Long Chen Cha
- Option: Sample 15 g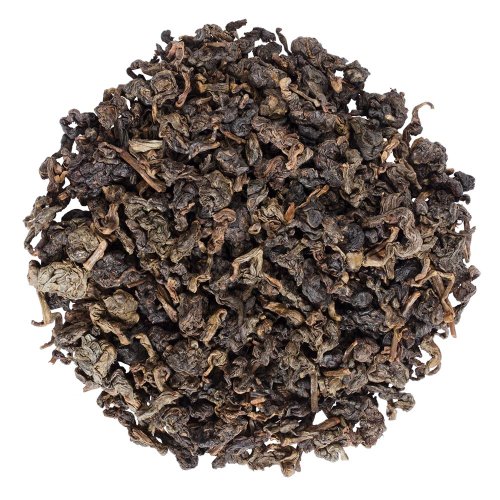 180 points to the loyalty system
This Oolong is a unique aged tea from Taiwan. It is a mixture of leaves of different cultivars expertly matured by an experienced tea master. The tea was harvested in 1997. Because the aging of tea is a real master discipline and requires not only skills but also specific climatic conditions, we regularly send only a small amount to our Prague warehouse. This is very similar to what we do with our Puerh teas stored and matured in Hong Kong. The dry leaves of this tea are tightly rolled and have a dark appearance, which is the result of long-term aging and regular roasting. The taste is delicate and smooth. Although this tea has been roasted several times, it does not have a distinctly roasted taste. Its taste has an overall fruity impression, but we clearly recognize woody and slightly earthy notes. Its profile is very complex with a very interesting texture. More
This Oolong is a unique aged tea from Taiwan. It is a mixture of leaves of different cultivars expertly matured by an experienced tea master. The tea was harvested in 1997. Because the aging of tea is a real master discipline and requires not only skills but also specific climatic conditions, we regularly send only a small amount to our Prague warehouse. This is very similar to what we do with our Puerh teas stored and matured in Hong Kong.
The dry leaves of this tea are tightly rolled and have a dark appearance, which is the result of long-term aging and regular roasting. The taste is delicate and smooth. Although this tea has been roasted several times, it does not have a distinctly roasted taste. Its taste has an overall fruity impression, but we clearly recognize woody and slightly earthy notes. Its profile is very complex with a very interesting texture.
Ripe oolong teas are somewhat rare because they are not fashionable and not produced by many farmers. However, it is common practice in some tea-producing families to keep some batches of tea from the annual harvest to mature. In many cases, these teas are passed down as inheritance. Mature oolong teas are also different from other aged teas such as pu-erh and other dark teas. These are generally manufactured in a specific way from the beginning to be suitable for future aging. In many cases, they are left to age without any further work being required. If the storage conditions are correct, this aging process greatly improves the taste and value of these teas. However, mature Oolong teas are initially made in the same way that any other Oolong tea is made. They are then left to age for several years. However, to prevent the tea from spoiling during aging, it must be stirred and baked at least once a year. This is a very laborious process requiring skills of the tea master. It is up to him to correctly assess how the tea develops and what needs to be done for the correct aging process.