1986 Traditional Aged Wenshan Bao Zhong
- Option: 500 g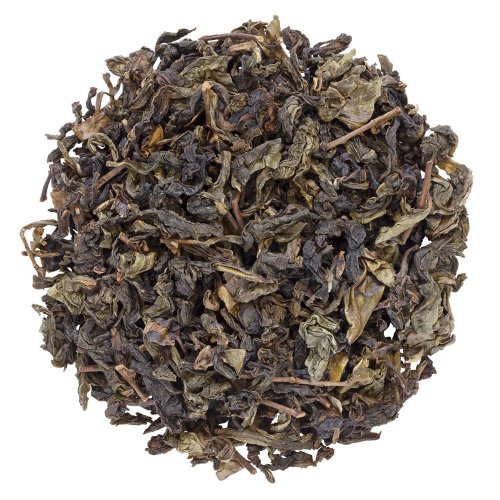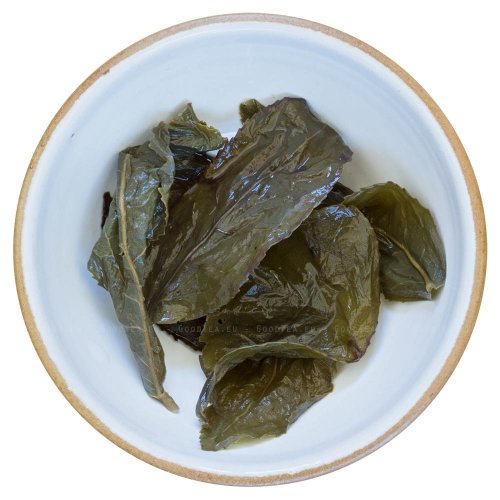 4708 points to the loyalty system
Wen Shan Bao Zhong 文山包種 is a characterful Pouchong from Pinglin District, New Taipei City, Taiwan. It is one of the lightest oxidized oolong teas produced around the world. It was crafted from Qing Xin 青心 (Green Heart) cultivar and processed in a traditional style. Our aged traditional style Wen Shan Bao Zhong produces pretty complex flavour with a typical floral aroma. There are creamy floverly notes in the taste. More
Wen Shan Bao Zhong 文山包種 is a characterful Pouchong from Pinglin District, New Taipei City, Taiwan. It is one of the lightest oxidized oolong teas produced around the world. It was crafted from Qing Xin 青心  (Green Heart) cultivar and processed in a traditional style. 
Our aged traditional style Wen Shan Bao Zhong produces pretty complex flavour with a typical floral aroma. The tea was crafted by Mr. Chen whose family moved to Taiwan from Hong Kong almost 100 years ago. The story has it that general Chiang Kai-shek was a friend of his father and they enjoyed Pouchong together on several occastions.
Its name in Chinese, literally "the wrapped kind", refers to a practice of wrapping the leaves in paper during the drying process that has largely been discontinued due to advancement in tea processing. In the late 1700's an immigrant from Anxi, Fujian named Wang Yicheng made an oolong tea from the Qingxin varietal. Wang did not roll the leaves as was the custom for Taiwanese oolong. Instead, he wrapped the striped tea leaves flat in white paper and stamped the packages with the name of his tea house. This type of tea came to be called "Baozhong".